Books authored by Deanne Welsh
Are you stuck? Do You find the same insecurities and negative self talk holding you back from achieving your dreams?
Are your relationships stuck and swirling in cycles of fear and anger? Is something inside holding you back from achieving your dreams?
If you answered "Yes" to any of these questions...
Living With Dragons: How To Protect your Inner World
Every single person has dragons. These lies slipped into our lives as truth, often when we were young and vulnerable, and if you are sick and tired of being screamed at and controlled by them, now is the time to take action.
In this book, you will find the tools to discover the names of your dragons and the ground breaking strategies for living with them. Your dragons can be quieted and tamed.
If you are ready to move forward into freedom, connection and peace click here to purchase your copy of Living with Dragons: how to protect your inner world.
Get your copy of Living With Dragons, today!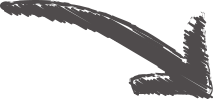 This is what people re saying about
Living With Dragons: How To Protect your Inner World
What an marvelously introspective missile with depth, insight and a path to healing.
Living with Dragons is an insightful and practical look at the negative thoughts and emotions that can impede our lives on a daily basis.
If you are, or going, on a journey to wellness, you need to take along this book. It is the tool that will get you on the right path, but more than anything, will protect you from yourself and the Dragons you carry with you. I highly recommend it!
It is amazingly short and simple read. It challenges the reader to take a pure and honest depth of themselves physically, intellectually, emotionally, and spiritually.
She effectively presents steps towards healing from any deep-set negative patterns, thus enabling you to pursue an unfettered, richer life.